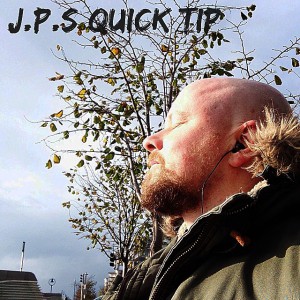 Social media is a nonstop stream of noise. We all contribute to it everyday. We post our life experiences as they happen, we share our views, we rant. But professionally, we most of the time just end up promoting. And then we wonder why no one listens.
Know why you create noise. As an artist today you need to share your everyday experiences. But consider twice how and why you do this. Are you just blindly trying to "promote," or are you telling a story, your story? The secret is to do this in a meaningful way. Also as an artist you need to connect with people. That is the key to having that two-way relationship that todays career in music business is built on. If you think you are here just to scream about your self, save your voice, it is never going to work.
Your personal mission how to screw the music business and become the biggest hot-shot in the business is not going to resonate with anybody. But if you share the story behind what inspired your music, what was your path here like, then people might just listen. Don't alienate your audience by pretending to be something bigger than you are, instead share your journey with them in a meaningful way. Know why you create noise.
J.P.
The author J.P. Kallio is a singer songwriter
To get EIGHT of his songs for free go HERE