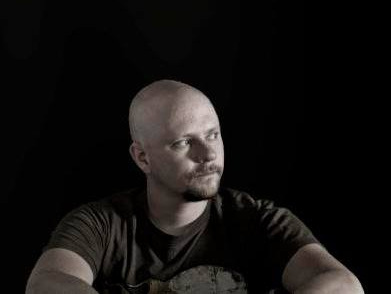 Hi
My name is J.P. Kallio.
I know, bit of a tongue twister.
I come from Finland, You know that country up there in the north stuck between Sweden and Russia, Country of thousand lakes that brought us Nokia, Moomins, Angry birds, Linux and quite few formula one drivers. Yes it gets cold there in winter, no we don't have polar bears, Summers are warm, and the real Santa Claus lives in the north of Finland. That's all I have to say about that.
Back in 1996, only about a month after my 21st birthday, I moved over to Ireland and Dublin has been my home ever since. I've been playing guitar and writing songs since I was a little boy. I've been playing music full-time for most of my adult life. At this point, it's pretty much the only thing I know how to do. I've played in several bands over the years, but in 2014 t felt like I wasn't getting enough of my songs out and I decided to write, record and release one song every week.
2014 came and went, I released 52 songs, four albums and an EP. The feedback was so wonderful that I could not stop there and have kept releasing song a week in 2015 as well.
I also blog about the songs, the process of writing, recording and performing them, other aspects of independent music business and life in general on my website. Also in 2015 the plan is to get out to perform some live shows 😉
Contact
If you want to book me for a Show in your venue, festival, bar, home, garden party, feature my music on your blog, website, magazine, or just talk in general about songwriting don't hesitate to get in contact. If you like my blog posts, I can also cover songwriting and independent music business in speaking engagements. So don't hesitate to get in contact.
Email: jpkallio(at)hotmail.com
Tel: +353-87-247 6034