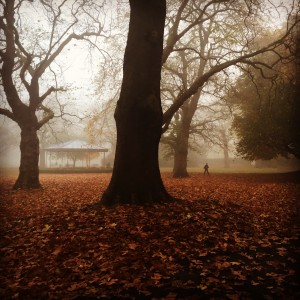 Ups and downs, that's what my week has been like… But that's life for you, ups and downs. I must admit though, with age I've learned to look at the downs form a little bit different perspective. It is always good to step back from the situation and look at it as a whole picture rather than just the rut you are stuck in . I don't want to make this blog post about my personal problems, but I want to b honest with you guys as well, so here it goes.
I got a call from my landlord, he has decided he needs to get the market rate rent for our apartment. The rents in Dublin have been going through the roof again, and now we are already twenty percent over what the rents were at the top of the famous boom that brought Ireland to its knees few years back. So a "house hunt" is ahead of us.
On one hand I feel frustrated, as this place has been my home for many years. On the other hand, maybe it is time to embrace the change. I've been living in the centre of the city for nearly 18 years, so not having pretty much everything at walking distance is going to be an adjustment 😀
At the same time this week has been super productive week for me. I got several new videos up on my YouTube channel, which is going to be getting a lot more love from now on, so subscribe HERE if you like to see what I am up to 🙂
I also got back into running, I forgot how much of a difference it has on my day 🙂 The above picture is from St. Stephens green during one of my morning runs, I'm particularly proud of it:-) My only struggle is to hold back. You see few years back I had a stress fracture in my foot and I definitely don't want it to reappear. Many of you advised me on Twitter and Instagram on my "foot related" questions. Thank you! Ups and downs.
So as you can imagine, week like this might have quite few hidden lessons.
I learned that to be more productive, I need to actually take a break and do some exercise and out doors (rain or shine) is the best option.
I learned countless lessons on video editing, too many to list here 😀
I learned how nice guitar Martin HD-28v is, but also how well my Musima stands up beside it. The more expensive option is not always better. It could just be different.
I learned the importance of not worrying about things that are out of your control.
I learned how much I despise financial greed, and would not want to be part of it. Don't get me wrong, money is important. We all need it to be able to live. But when that greed takes control, usually bad things happen.
I learned that despite my "news" this week, I have so much to be grateful about 🙂
Now that is some deep and great lessons. And now onto this weeks blog posts.
This weeks song "Deep Down" is, as the tittle hints, a deep one. Read all about it in the link below and grab your self a download copy from my Bandcamp page.
We had a pretty "wild" Halloween here in Dublin. On Monday I shared my thoughts on how we could learn from it:
Staying on the move, when it comes to your music promotion is important:
Here's me talking about last week's song and performing it live in my home:
If you commit to sharing something from your heart regularly, it will eventually bear fruit:
Here is why I see the modern technology as an important tool, but never the less just a tool:
There was a new Facebook pages update during the week. Check it out here:
Here's the first Vlog of the week:
I also thought to share with you the story of my current main Guitar. Read all about it here:
With all that I had going on this week, I was reminded how sometimes work is the best therapy 😉
And here's another vlog. This one is right in the middle of my frustrating part of the week.
And this Quick tip was inspired by me working through my struggles. What I learned might help you as well.
And in the last vlog of the week I talked about what my recording process looks like. Check it out here:
So that's it. That concludes another busy week. As always I'd like to hear your feedback, but this week especially I'd like to hear your thoughts on the Vlogs. So let me know what you think? And if you like what I do and would like to support me along the way, the best way to do this is through Patreon HERE. Last I'd like to say big thank you to you guys. During a week like the one I had, having you guys to share my writing, thoughts and music with has been a constant focus and a great uplifter. Thank you! And have a great week 🙂
J.P.
The author J.P. Kallio is a singer songwriter
To get EIGHT of his songs for free go HERE